In the seating areas of today's home – be they living rooms, family rooms, or dens – coffee tables have become a must-have staple. A coffee table is a place to arrange books and magazines, display accessories, and of course, set down your coffee cup. Due to its central placement it easily becomes a focal point in any room, so choosing just the right coffee table is an important design decision.
Here are a few things to consider when making a coffee table choice:
Rectangular or oval coffee tables work well for smaller rooms.

Square or round coffee tables are great for larger seating configurations, such as large sectionals or a large sofa and love seat.

For optimal scale, consider a coffee table that is no larger than two-thirds your sofa's or loveseat's total length.

Finally – and most importantly – choose a coffee table design that really "speaks" to you.
Need some inspiration to help you choose a coffee table that's just right for your seating area? Below are seven beautiful rustic coffee tables from La Lune Collection that will get you off to an excellent start!
Skilled artisans meticulously cut and apply branches by hand to create the beautiful geometric pattern on this table. La Lune's craftsmen travel the rivers and forests of Wisconsin to carefully select and harvest the woods used to construct each piece in the collection.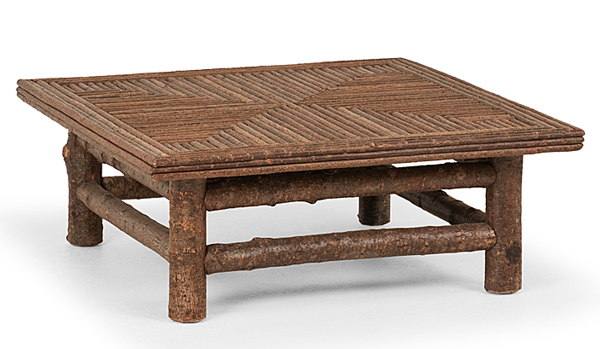 This table's inspired rustic design is created by La Lune's own master craftsmen, featuring a unique branch "apron" and an artistically organic base of free-form branches.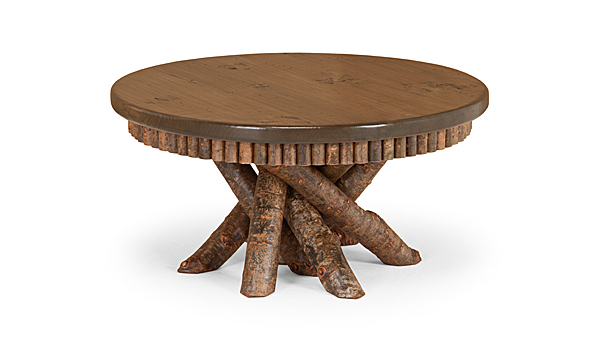 La Lune Collection's furniture artisans spend numerous hours painstakingly fashioning the intricate branch-work designs on this coffee table, making it a true work-of-art.
Featuring dozens of poplar branches painstakingly selected for their beauty and uniformity, this table is truly a masterpiece of design and craftsmanship, which also makes it a La Lune favorite.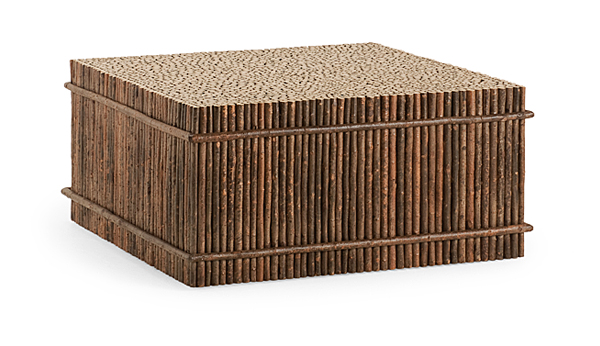 This table features a charming rustic design of hand-notched branches which is carefully constructed using the same simple tools and techniques employed by furniture craftsman for several centuries.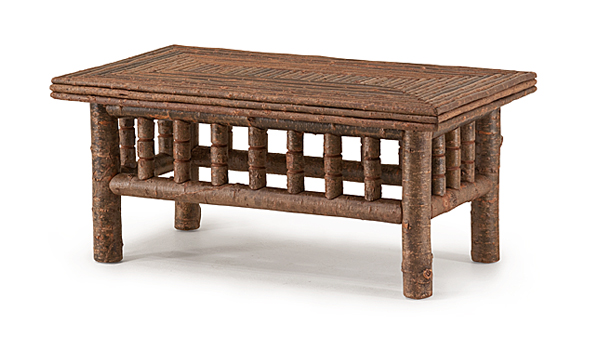 A precise octagonal pattern is the design centerpiece of this coffee table, carefully created with individual branches which are meticulously cut, arranged, and applied by hand by La Lune's furniture artisans.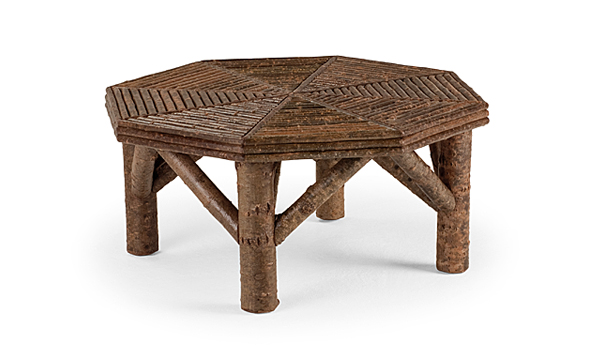 The combination of a smooth pine top and the distinctive design treatment of hand-notched branches makes this coffee table the centerpiece of any room!