The color gurus at Pantone have done it again – this time, with their inspired pick for 2017 Color of the Year – and present us with GREENERY!
According to Pantone, Greenery is "a refreshing and vitalizing shade…symbolic of new beginnings. Greenery is nature's neutral." Further, Pantone Color Institute's vice president Laurie Pressman tells us that Greenery "is about unity and community—connecting to oneself and others and a higher purpose, Nature."
At La Lune Collection, we're all in favor of connecting with nature – and so, it is with great enthusiasm that we show off below a few La Lune beauties in their very own "greenery finery".
La Lune's fine wood craftsmen have meticulously created hand-notched designs on this Club Chair and Ottoman, using the same simple tools and techniques employed by furniture makers for several centuries.
This charming Settee's classic design is perfectly suited to grace many different room types and decorating styles.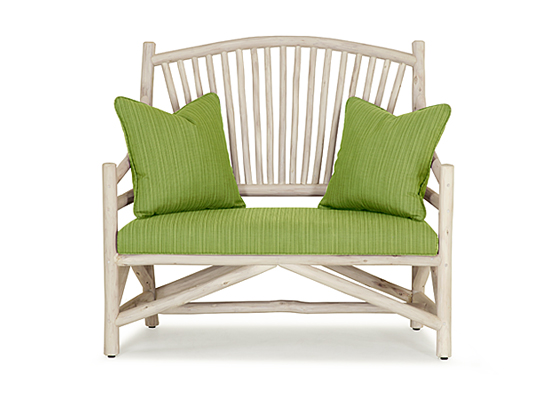 The striking "diamond back" design on this Sofa is a stand-out design element, equally at home in traditional, rustic, and eclectic settings.
Simplicity truly is beautiful, evidenced by the classic lines and uncomplicated comfort of this Arm Chair.
Graceful and organic lines of nature are the design trademarks of this Settee, making it a La Lune Collection favorite!