There's just no way around it – winters in the Midwest are a long, brutal business.  So, when June finally does arrive, the entire state of Wisconsin breathes a collective sigh of gladness.  June has an extra special place in our hearts at Lune Collection, as this is when we host several events at our factory to benefit Milwaukee area nonprofit organizations. Two of the more memorable of these parties – which continue to take place at La Lune Collection year after year – are Mad Hot Celebration and Pasta & Puccini.
Mad Hot Celebration
Mad Hot Celebration, which will be held this year on Friday, June 13th, benefits the Mad Hot Ballroom and Tap program of Milwaukee dance company, Danceworks. This educational dance program engages greater Milwaukee area schoolchildren from 50 public and private schools in ballroom dancing and tap dancing, teaching them life skills, increasing their physical activity, and introducing them to the pure joy of dance.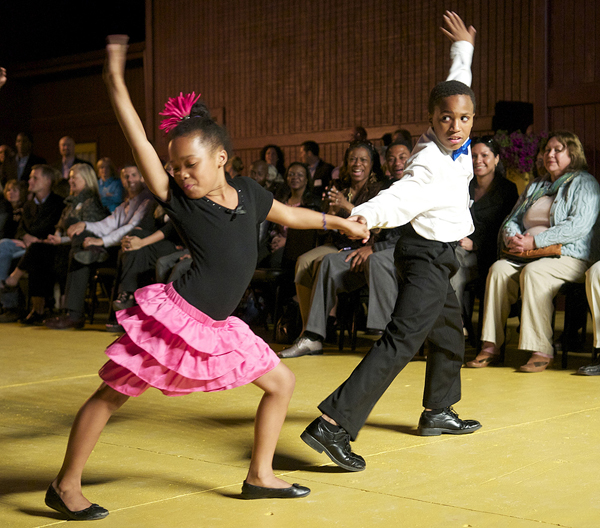 The program culminates in May at the annual dance competition – with over 2,500 children participating – at Milwaukee's BMO Harris Center. The competition winners then perform every June at Mad Hot Celebration to an enthusiastic and appreciative audience! La Lune co-owner, Mario Costantini, is the founder of the 8 year old Mad Hot Ballroom and Tap program, and is a proud board member of Danceworks.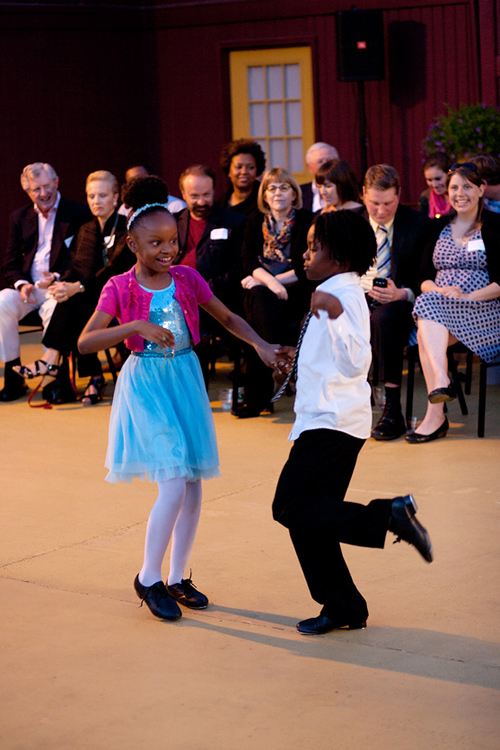 Pasta & Puccini
On Saturday, June 14th, the Florentine Opera Company will present its 4th annual Pasta & Puccini evening in the beautiful La Lune Collection courtyard.  For this perennial sell-out, a long table is set up in between the factory and office/showroom buildings at La Lune, and guests are treated to a delicious Italian meal served al fresco under a ceiling of sparkling Italian lights.  Add a selection of beautiful Puccini arias performed by the extremely talented Florentine Opera artists, and top off the evening with an unparalleled sing-along of old Italian favorites – molto magnifico!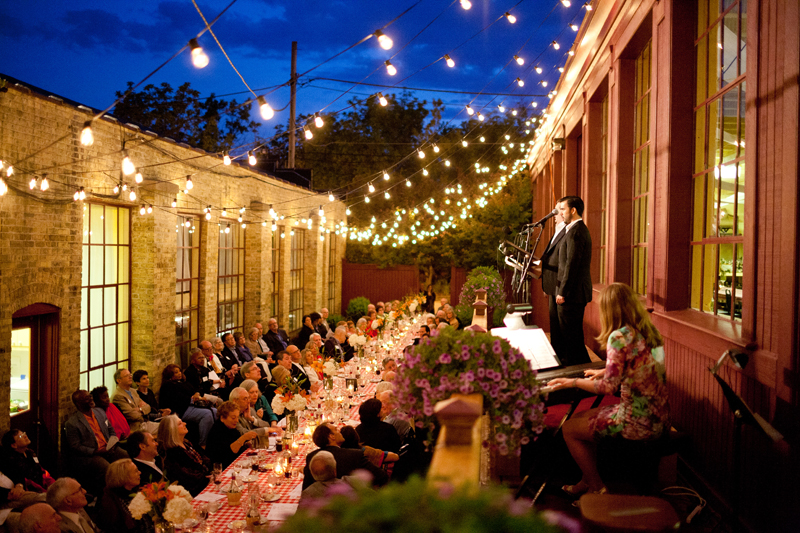 All proceeds from this magical evening support Florentine Opera's many – and diverse – programs. Founded in 1933, the Florentine Opera Company is the 6th oldest opera company in the nation, and has garnered 3 Grammy awards in recent years! La Lune co-founder, Cathy Costantini, is a proud board member of the company.